How to Search for a Lawyer or Law Firm Online
In today's digital age, the internet has become an invaluable tool for finding legal representation. Whether you're facing a personal injury case, need assistance with estate planning, or require criminal defense, searching for a lawyer or law firm online can streamline the process. However, the vast amount of information available can be overwhelming. To help you navigate this digital landscape, this article provides a step-by-step guide on how to search for a lawyer or law firm online effectively.
Determine Your Legal Needs
Before you start searching for a lawyer or law firm online, it's crucial to understand your specific legal needs. Different legal issues require different types of expertise. Consider the following questions:
What type of legal matter are you dealing with (e.g., divorce, personal injury, immigration)?
Do you need a lawyer for ongoing representation or a one-time consultation?
Are you looking for a local attorney or one who can represent you remotely?
What is your budget for legal services?
Having a clear understanding of your legal needs will help you narrow down your search.
Use Online Legal Directories
Online legal directories are excellent resources for finding lawyers and law firms. Some popular directories include Avvo, FindLaw, and Martindale-Hubbell. These directories allow you to search for attorneys based on practice area, location, and client reviews. You can also learn more about an attorney's background and experience.
Utilize Search Engines
Search engines like Google are powerful tools for finding lawyers or law firms in your area. You can start with a simple query like "divorce lawyer in [your city]" and then refine your search as needed. Look for official websites, reviews, and articles related to the lawyers or firms that catch your eye. Make sure to visit their websites to gather more information about their services, credentials, and contact details.
Seek Referrals
Word-of-mouth referrals remain a reliable way to find legal representation. Ask friends, family members, or colleagues if they can recommend an attorney they've worked with or know of. Personal recommendations can provide valuable insights into an attorney's abilities and client satisfaction.
Check Online Reviews and Ratings
Reading online reviews and ratings can give you a sense of an attorney's reputation and the quality of their service. Websites like Google, Yelp, and Avvo often feature client reviews. While reviews should be taken with a grain of caution, they can provide valuable insights into an attorney's communication skills, responsiveness, and effectiveness.
Review Attorney Websites
Once you've identified potential lawyers or law firms, visit their official websites to gather more information. Pay attention to the following details:
Attorney bios: Learn about their education, experience, and areas of expertise.
Practice areas: Ensure they specialize in the specific legal issue you're facing.
Contact information: Verify their office location, phone number, and email address.
Blog or articles: Look for informative content that showcases their knowledge.
Schedule Initial Consultations
Narrow down your list of potential lawyers or law firms to a few candidates, and schedule initial consultations. These meetings are an excellent opportunity to assess their suitability for your case. Prepare a list of questions, discuss your legal needs, and evaluate their communication style and approach.
Consider Budget and Fees
Discuss the attorney's fee structure during the initial consultation. Be clear about your budget and expectations for payment. Some attorneys charge hourly rates, while others work on a contingency fee basis or offer flat fees for specific services. Ensure you have a clear understanding of the costs involved before making a decision.
Conclusion
Searching for a lawyer or law firm online can be a convenient and efficient way to find legal representation. By following these steps and conducting thorough research, you can identify an attorney or firm that meets your specific needs and provides the expertise necessary to navigate your legal matters successfully. Remember that choosing the right attorney is a crucial step in achieving a favorable outcome in your legal case, so take your time and make an informed decision.
Listings related to article "How to Search for a Lawyer or Law Firm Online"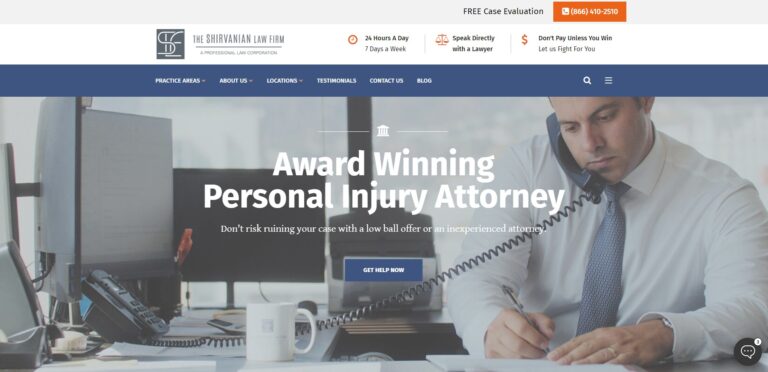 The Shirvanian Law Firm, located in four California cities (Glendale, Bakersfield, Riverside, and Sacramento), specializes in personal injury cases, particularly motor vehicle accident claims and other negligence-related matters such as wrongful death, premises liability (e.g., slip and fall incidents), and product liability. Our dedicated team of injury attorneys is committed to securing maximum compensation and facilitating your recovery by ensuring you receive the necessary medical care.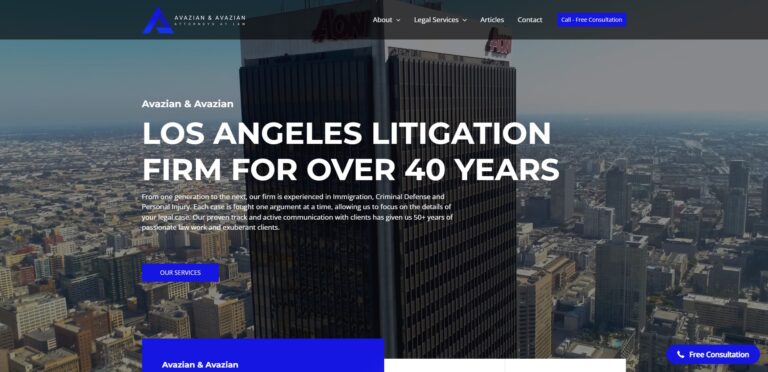 For generations, our firm has committed itself to Immigration, Criminal Defense, and Personal Injury cases, demonstrating our unwavering dedication to upholding justice, one argument at a time. Our approach is marked by meticulous attention to every facet of your legal matter. Our impeccable track record stands as a testament to our profound devotion to the law.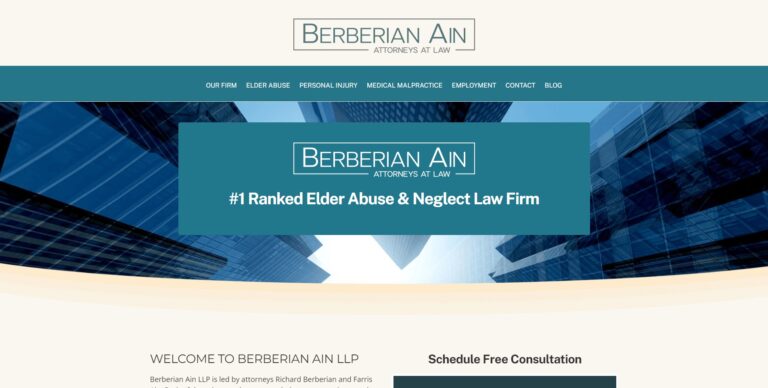 Founded in 2019 through the collaboration of two highly experienced attorneys with a collective track record spanning over 30 years, Berberian Ain LLP stands as a dedicated trial firm. We are fully prepared and enthusiastic about advocating for our clients within the courtroom. Our focus areas encompass cases related to personal injury, elder abuse, nursing home abuse, medical malpractice, and employment law.
More articles like "How to Search for a Lawyer or Law Firm Online"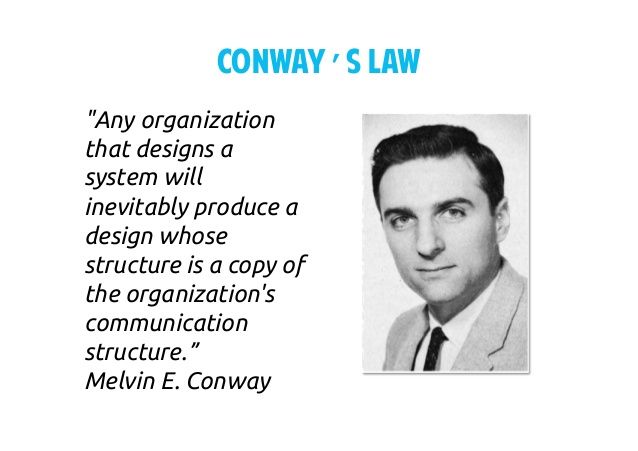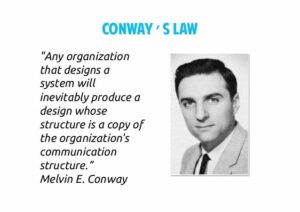 Conway's Law, proposed by computer programmer and researcher Melvin Conway in 1968, is a fascinating observation that sheds light on the intricate relationship between software design and the structure of the organizations that create them. It highlights how the communication patterns and dynamics within a team or company significantly influence the architecture and design of […]